MANUFACTURING BOILERS
KSV (ETM) is the solution for any facility!
Boilers find their use for heating and hot water:
- industrial premises
- administrative premises;
- residential premises.
The undeniable advantages
Quick installation due to completely pre-fabricated modules.

Quick commissioning.

The smallest possible installation dimensions, compact design.

Setting in the immediate vicinity of the site.

Fuel used:

- Coal;

- Coal, bark and wood waste (bark, chips, shavings, sawdust, milled peat);

- Bark and wood waste (BWW).

Using fuel with a moisture content up to 55%.

Fast switching from one fuel to another.

Operation of the boiler plant without constant presence of the operator.

Equipped with a fire suppression system.

The do-it-yourself ability to control the heating intensity.

The height of the fuel hopper is 1500 mm, which makes it possible to load the boiler load with a conveyor or mini-loader.

Dimensions hopper 3m3, 5m3, 10m3.

Highly efficient boiler.

Heat pickup from the entire surface of the boiler.

The use of the boiler in single-storey boiler stations.

The service life is up to 20 years.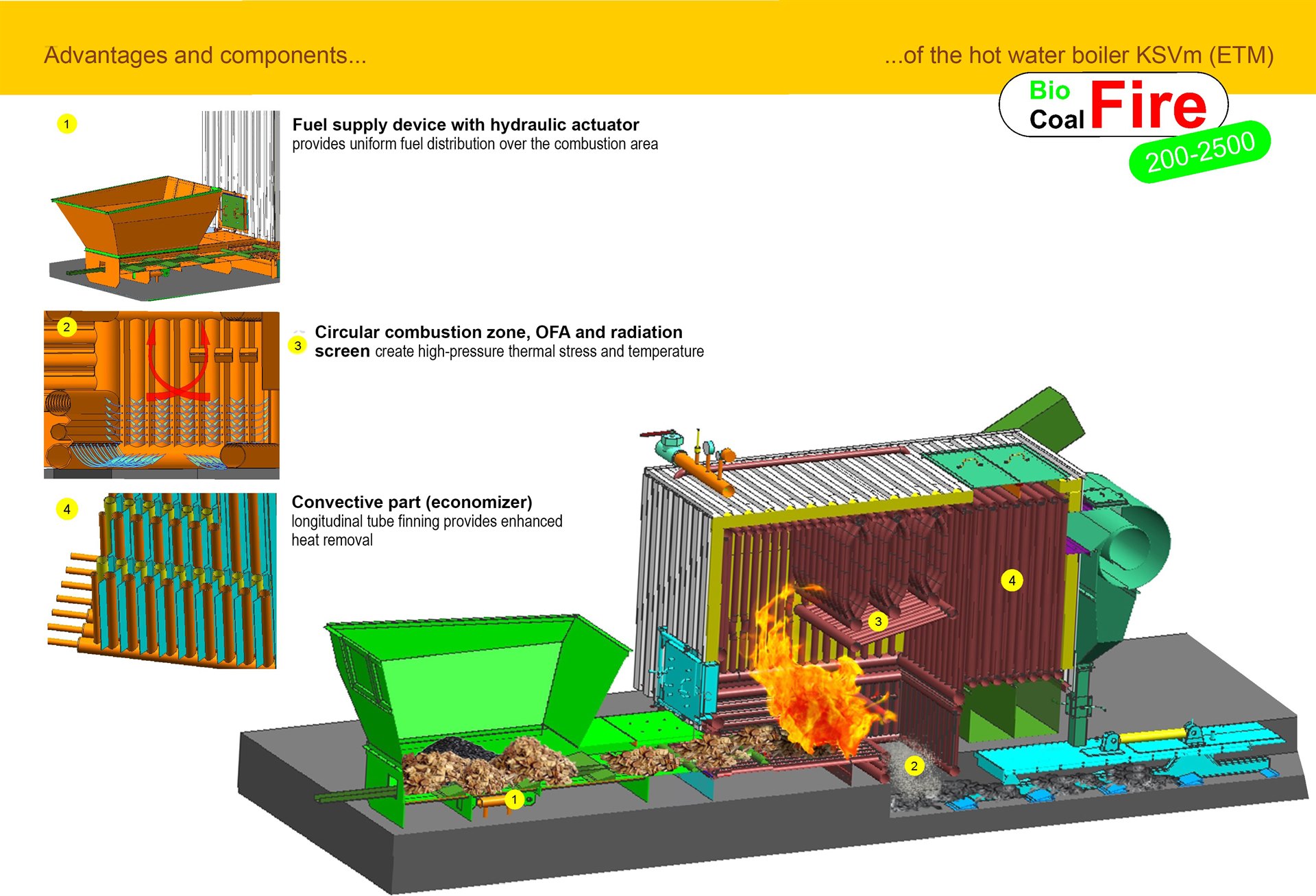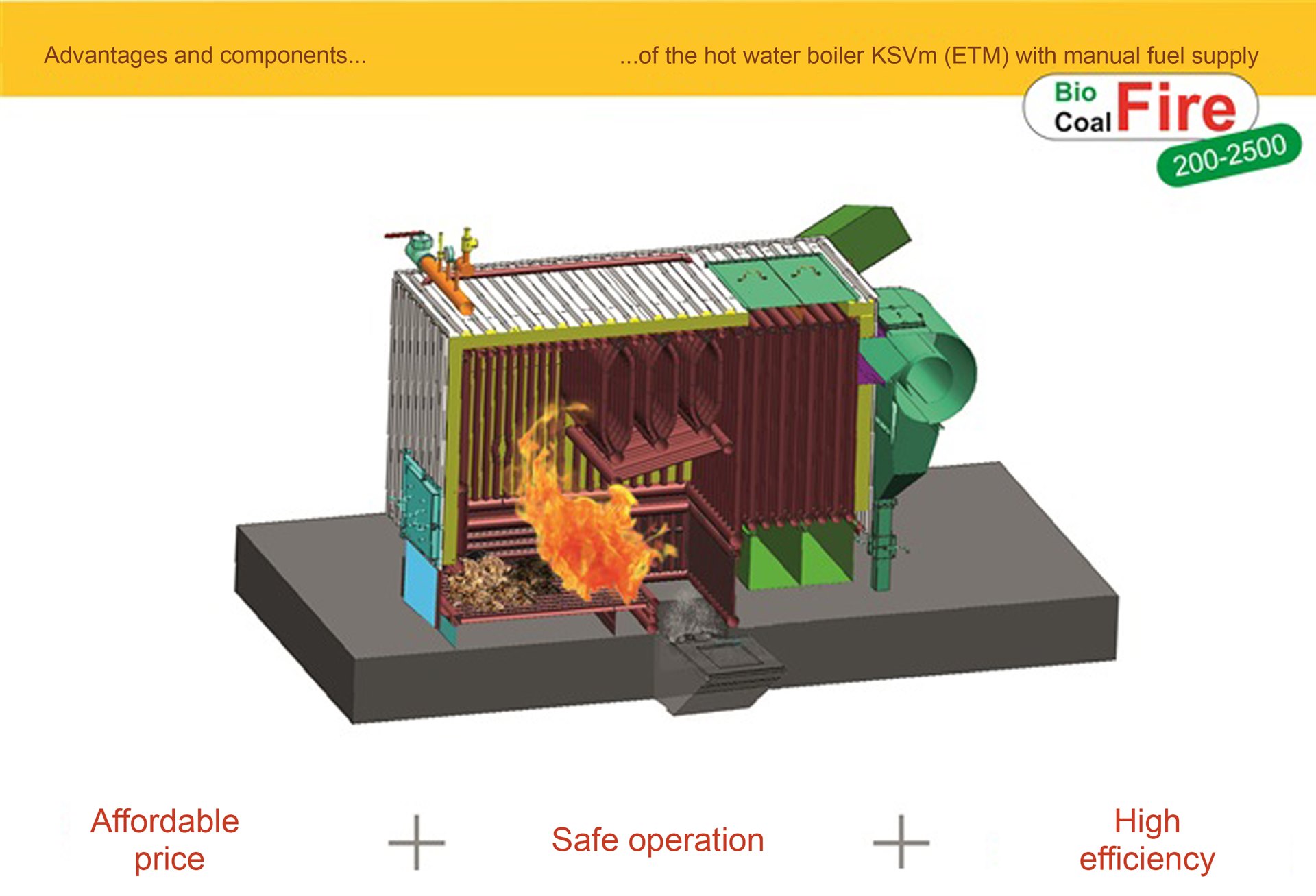 More on the boiler plant of the KSV (ETM) series can be found by downloading the catalogue.
Download catalogue
Download the questionnaire on the hot water boiler plant for biofuels and coal combustion
---